Our Favorite Client
Construction Company Owners with specialty accounting and bookkeeping services needs. Our clients are brand new and seasoned small contractors in service and repair, residential, commercial, remodel and home building.
Client Size there is no such thing as ever being "Too Small" Many of our clients are one person construction companies with an idea and the desire to be in business for themselves. Hiring employees is optional. Clients include busy professionals and independent contractors who want someone else to deal with their piles of paperwork so they can do "The Fun Stuff" which is what they do best.
Whether You Are Working out of your truck, home, the local coffee shop, commercial office space or The SnoKing Contractors Center we are your best choice because we work remotely from our office in Lynnwood Washington.
Bookkeeping For Contractors Using QuickBooks enjoy using the desktop version you are familiar with on the internet inside a highly encrypted secure multi-user environment. This system allows you and your employees to work in QuickBooks at the same time. All you need is an internet connection and you can save time, money and aggravation by reducing or eliminating computer network technicians.
Your Bookkeeping Right And On Time Randal DeHart is "The Contractor's Accountant". I start by setting up or cleaning up your QuickBooks file to generate more accurate financial reports. Then I focus on helping you increase your construction company's Profit and Growth.
You Can Have Clean And Organized QuickBooks at lower costs than doing yourself or with an employee because we know what to do! Your tax preparer, banker, attorney and financial planner will be able to understand your QuickBooks reports and they will love you for it.

Sharie DeHart is "The Cash Accountant", also known as "The Fixit Lady". I am management working with you to help you increase your company's Cash Flow and helping you Lower Your Taxes. In simple terms I show you how to "Get The Money Into Your Business", "The Art Of How And When You Pay The Bills", "The Dreaded Annual Insurance Audit" and dealing with "Government Forms".
How We Work the phone call is the starting point of the relationship. I may receive an initial request of information by email (which I am happy to receive) In the end everybody gets to chat with me once, twice or even three times before making any kind of decision about our services. Initially we are chatting very informally over the phone. I look forward to discussing with you about how we can be of assistance to you.
Please Call Sharie when you get a chance for a quick chat. I can be reached at 206-361-3950 or sharie@fasteasyaccounting.com.
Fast Easy Accounting
19909 64th Avenue West, Suite B, 2nd Floor
Lynnwood, Washington, 98036
206-361-3950
Profitable Construction - Companies have known about the value of outsourced bookkeeping services for a long time and now you know about it too!
Fill Out The Form And Get The Help You Need!

Need Help Now?
Call Sharie 206-361-3950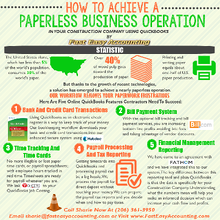 About The Author:

Randal DeHart, PMP, QPA is the co-founder of Business Consulting And Accounting in Lynnwood Washington. He is the leading expert in outsourced construction bookkeeping and accounting services for small construction companies across the USA. He is experienced as a Contractor, Project Management Professional, Construction Accountant, Intuit ProAdvisor, QuickBooks For Contractors Expert and Xero Accounting Specialist and Bill.Com Certified Guru. This combination of experience and skill sets provides a unique perspective which allows him to see the world through the eyes of a contractor, Project Manager, Accountant and construction accountant. This quadruple understanding is what sets him apart from other Intuit ProAdvisors and Xero accountants to the benefit of all of the construction contractors he serves across the USA. Visit http://www.fasteasyaccounting.com/randal-dehart/ to learn more.
Our Co-Founder Randal DeHart - Is a Certified PMP (Project Management Professional) with several years of construction project management experience. His expertise is construction accounting systems engineering and process development. His exhaustive study of several leading experts including the work of Dr. W. Edward Deming, Michael Gerber, Walter A. Shewhart, James Lewis and dozens of others was the foundation upon which our Construction Bookkeeping System is based and continues to evolve and improve. Follow Randal on Google+