Professional Bookkeeping Services
More Information
Stop being at the mercy of your bookkeeper! You can have a professional bookkeeping service and get to your QuickBooks anytime! One of the biggest "Ah-Ha Moments"our clients experience is when they discover they can access their QuickBooks file and the reports they need anytime day or night, including weekends and holidays 24 hours a day, 7 days a week!
Imagine Being Able To Push One Button And Have
Cash Report

anytime YOU want it!

Receivables report

anytime YOU want it!

Payables report

anytime YOU want it!

Profit & Loss statement

anytime YOU want it!

Balance Sheet report

anytime YOU want it

!

Job Costing report

anytime YOU want it!

Estimates Vs. Actuals report

anytime YOU want it!
Before personal computers business owners relied on staff secretaries to type letters and bookkeepers to generate reports when they were in the mood and felt like doing it.
Business owners and managers were at the mercy of staff members. Things got done when and if staff members were in the mood to work and only if they were not performing in one of their soap opera type drama scenes.
The first word processing and spreadsheet tools were given to the secretaries and bookkeepers to learn and use and that gave them more power to control and manipulate the boss.
Early adopter businesses owners made more money than their competition because they watch, listened and learned while their staff marveled at how easy the new software tools made their jobs.
It was during that "Ah-Ha Moment" the early adopter business owners and managers realized they could harness the power of technology and became less dependent on staff. Those business owners and managers experienced immediate and tremendous increases in production and profits!
History is being repeated as CPA's Bookkeepers and Accountants tell business owners:
Make us a Signer on your checking account so we can file and pay your tax reports!

You don't need to get to your QuickBooks because that is my job!

It is impossible for more than one person to be inside QuickBooks at a time!

QuickBooks Online is not the same as the desktop version with limited usefulness!

Putting QuickBooks on a computer server is unreliable and expensive to setup and maintain!

#1 Is a disaster waiting to happen! The road to tax liens and bankruptcy is paved with good intentions by giving people other than the business owners access to your bank account to pay bills or make tax payments....NEVER EVER A GOOD IDEA because everyone runs short of cash and the temptation to "Borrow" with the "Intention" of putting it back is having a high calorie snack with the intention of exercising later to get rid of it!
#2 Is disturbing because it is an attempt to control and manipulate business owners and managers into believing they need to rely on the "Grand PooBahs"
to pass out reports when and if they deem them necessary. We believe knowledge is power and that you need 24/7 access to your reports in order to make strategic decisions about the direction of your company.
#3 Is false because with a simple network in your office many people can be on QuickBooks at the same time. However, maintaining the stability of QuickBooks and having reliable backups could be a problem. As many business find out the hard way if QuickBooks is not backed up and a disaster occurs they are immediately out of business!
#4 Is true because QuickBooks Online it is not a fully functional desktop version which means it has very limited invoicing, payroll and reporting capabilities. If you are a construction firm operating in Washington State you may be experiencing some serious problems with DOR, SUI and L&I reporting and using QuickBooks Online we can convert the data into the desktop version for you...call Sharie at 206-361-3950
#5 has some truth because computer servers are expensive to buy and maintain. And part of the maintenance is making sure the servers are in a secured location with armed guards, redundant electricity backups, offsite electricity in another part of the country away from the main facility in case of major catastrophes like floods, earthquakes, wild fires or terrorist attacks.
We Can Provide You Online Access To Your QuickBooks And More:
Fully functioning Quickbooks desktop version

Export to Excel and Word which is part of the service

Print anything directly from QuickBooks, Word or Excel on your own printer

Other Bookkeeping Services Don't Want You See Your QuickBooks Because:
They like having control over you and your bookkeeeping!

You could run reports and print them anytime you want it and be less dependent on them!

It would cost them $1,000's and it would only benefit you cost them lots of money!
You may discover how little they know about bookkeeping which could hurt their business!

You may find out from the reports just how little they really understand your industry!

Perhaps somone is hiding something which could cost the business owner a lot of money to fix!
It is a serious thing to suggest someone is hiding something; however, there is a lot that of going on. One easy test is simply ask your bookkeeper to generate a Profit & Loss and a Balance Sheet that you can take to your banker or tax preparer and if they cannot do it in in less than 10 minutes you have may have just uncovered a problem.
It may be better to think of it like someone cooking a meal for you. It is one thing to be in the kitchen out of sight and out of mind...matures and trainees can be employed and if mistakes and errors are made they are easy to cover up; however, it is quite another thing to be up front and out in the open for everyone to see what is being done.
With QuickBooks on our remote server we can handle all your bookkeeping needs and provide 24/7 access to your QuickBooks desktop version while we do it.
Outsourced Bookkeeping and Accounting Services, Payroll, Sales Tax and Job Costing Reports. Mentoring new and seasoned small business owners in all stages of their growth; showing them how to get more real information out of their accounting system.

We provide outstanding service to our clients because of our attention to three underlying principles: Professionalism, Responsiveness and Quality. We begin where you are and recommend solutions for increased cash flow and profitability.

Are You Bogged Down By The Bookkeeping?
Is The Issue - The File or The Person Doing It? Are you trying to do The Work and The Office? Most contractors use a combination of Phone Apps and a Paper System (shoebox / paper hidden under the seat). Each day - Do you know which activities bring in the most results?

A Properly Set Up QuickBooks Is The Solution!
We Love Bookkeeping and Helping Contractors Succeed! What is the most productive use of your time? Question: Who "Owes Who The Money"? We deal with "The Paper" from handling the receipts, creating reports to assisting with Simple Invoices / Progress Billings / Complex Pay App. / Bank Draws.

We help "A Little" Or "A Lot" depending on your individual company's needs. Spend your valuable time using the information. There is plenty of "Work" that only "You Can Do".
Outsource Your Bookkeeping and Accounting Needs To Us And Get It Done Right And On-Time!
Need A Mentor? - Someone who has been were you want to go and can guide you. We would like to be that person for you. Fill out the form on the right or call Sharie 206-361-3950 or email sharie@fasteasyaccounting.com and schedule your no charge one-hour consultation
For Construction Company Owners who do not need the full power of QuickBooks for contractors and want 24/7 online access we offer Xero Accounting Online and we have custom setup for construction companies. Click Here For More.
This Is One More Example of how Fast Easy Accounting is helping construction company owners just like you put more money in the bank to operate and grow your construction company. Construction accounting is not rocket science; it is a lot harder than that and a lot more valuable to people like you and me so stop missing out! Call Sharie 206-361-3950 or sharie@fasteasyaccounting.com and schedule your no charge one-hour consultation.
Profitable Contractors and Construction Company owners have known about the value of outsourced bookkeeping services and contractor coaching services like ours for a long time and now you know about it too!
We Scan Your Receipts And Invoices link the appropriate transactions to QuickBooks or Xero Accounting Online depending on the construction accounting service you are using and provide ongoing Cloud Based Contractors Bookkeeping Services by accountants who understand construction.


Thinking About Outsourcing Your Contractors Bookkeeping Services?
Click On The Button Below To Download A Free Guide
Fill

Out The Form And Get The Help You Need!
Need Help Now?
Call Sharie
206-361-3950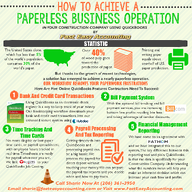 We Are QuickBooks Experts Specializing In Construction Bookkeeping Services
About The Author:

Randal DeHart, PMP, QPA is the co-founder of Business Consulting And Accounting in Lynnwood Washington. He is the leading expert in outsourced construction bookkeeping and accounting services for small construction companies across the USA. He is experienced as a Contractor, Project Management Professional, Construction Accountant, Intuit ProAdvisor, QuickBooks For Contractors Expert and Xero Accounting Specialist and Bill.Com Certified Guru. This combination of experience and skill sets provides a unique perspective which allows him to see the world through the eyes of a contractor, Project Manager, Accountant and construction accountant. This quadruple understanding is what sets him apart from other Intuit ProAdvisors and Xero accountants to the benefit of all of the construction contractors he serves across the USA. Visit http://www.fasteasyaccounting.com/randal-dehart/ to learn more.
Our Co-Founder Randal DeHart - Is a Certified PMP (Project Management Professional) with several years of construction project management experience. His expertise is construction accounting systems engineering and process development. His exhaustive study of several leading experts including the work of Dr. W. Edward Deming, Michael Gerber, Walter A. Shewhart, James Lewis and dozens of others was the foundation upon which our Construction Bookkeeping System is based and continues to evolve and improve. Check out our Contractor Success Map Podcast on iTunes and Follow Randal on Google+Follow Randal on Google+

Our Co-Founder:

Sharie DeHart, QPA, is the President of Business Consulting And Accounting (Fast Easy Accounting) in Lynnwood, Washington. She is the leading expert in managing outsourced construction bookkeeping and accounting services companies and cash management accounting for small construction companies across the USA. She encourages Contractors and Construction Company Owners to stay current on their tax obligations. She offers insights on managing the remaining cash flow to operate and grow their construction company sales and profits so they can put more money in the bank. Call 1-800-361-1770 or sharie@fasteasyaccounting.com.