Did you know...
Savvy construction stakeholders are using lien waivers to get paid faster. Check out our quick, one-page guide to learn how you can use them to your advantage.
P.S. zlien has a load of free waiver templates that you can download and use.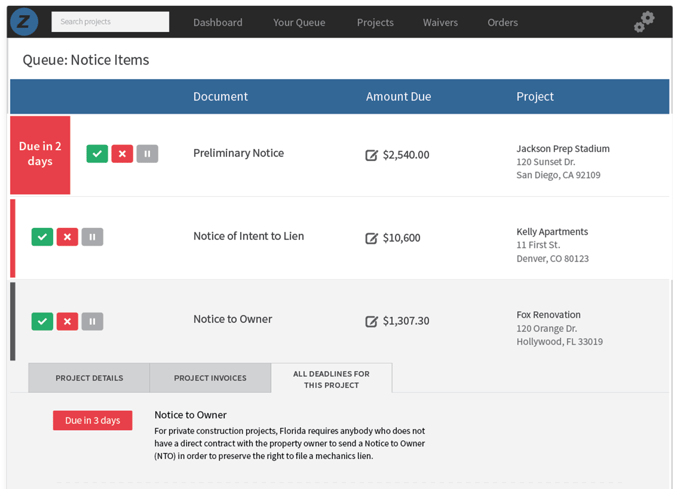 ZLIEN secures fair payment on every project by making lien rights easy.
No printing out forms, no checking mail orders, and no reading tedious legal documents

.
"Mechanics lien and bond claim rights are connected to $960 billion in construction payments every year. We help material suppliers, lenders, and everybody in between easily manage these rights. By making lien rights simple, zlien facilitates successful projects, smooth payments, and happy people. Our mission is to enable all project stakeholders to protect their finances and succeed in their jobs, all without a drop of stress"

-

Click here to learn more about zlien, The Mechanics Lien & Construction Payment Platform.
____________________